'You know you'll love The Beaver Bush Plane at home in Ontario the minute you pick it up.'

--Bob Merrick, Canadian Flight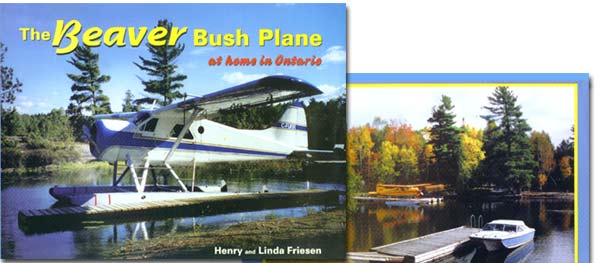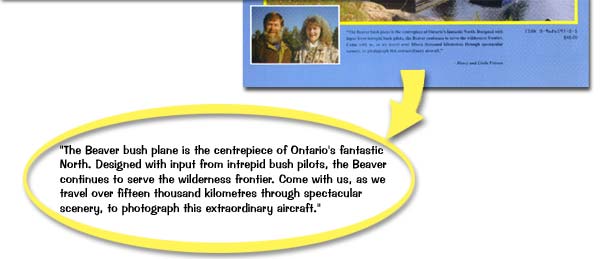 Aviation enthusiasts will love this full-color pictorial of the legendary de Havilland DHC-2 Beaver in scenic Ontario, Canada. Over two hundred photos will delight the casual browser, and detailed captions and articles will provide hours of enjoyment for the reader and researcher. Over one hundred DHC-2 Beavers are featured, along with examples of the Noorduyn Norseman, Found and DHC-3 Otter. This book was a labor of love by authors Henry and Linda Friesen. The Beaver Bush Plane at home in Ontario captures this remarkable aircraft in the environment that it was originally designed for--the rugged and unforgiving north country!
The book is hardcover with 136 glossy pages, in an 11" x8-1/2" landscape format.
ISBN 0-9686597-0-5. Signed by authors. $45.00.
PayPal accepted. Click the 'To Order By Mail' button for info. You'll love the book!
A TRIBUTE TO THE DE HAVILLAND BEAVER
DEDICATED TO BUSH PILOTS - THEN AND NOW
---
To contact us:
Fax: (905)-684-3555




Email

Do you
know where
this photo
was taken?


Updated: October 1, 2009